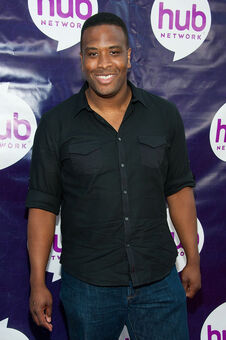 Imari Williams (born on May 3, 1977) is an American voice actor. His previous experience has included advertising and video games such as Shona in Resident Evil: Operation Raccoon City and Augus in Asura's Wrath. Other voice work includes both Bone Spider and Goliath Spider in Ultimate Spider-Man.
Voice roles
Edit
Incidentals
Edit
Man ("All Bots Great and Small")
Worker ("Mayor May Not")
Ad blocker interference detected!
Wikia is a free-to-use site that makes money from advertising. We have a modified experience for viewers using ad blockers

Wikia is not accessible if you've made further modifications. Remove the custom ad blocker rule(s) and the page will load as expected.