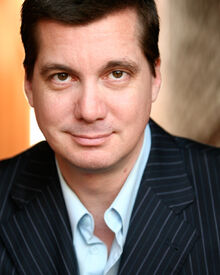 D.C. Douglas (born February 2, 1966) is an American actor, voice actor, writer and director. In addition to his extensive film and television credits, his voice credits include The Master in the Buffy the Vampire Slayer video game, Albert Wesker in the Resident Evil franchise and Marvel vs. Capcom 3: Fate of Two Worlds, Raven in the Tekken series as of Tekken 6, AWACS Ghost Eye in Ace Combat 6: Fires of Liberation, Commandant Alexei in Tales of Vesperia, Grimoire Noir in Nier, Legion in the Mass Effect series and recently, X. Drake in One Piece.
Voice roles
Edit
Incidentals
Edit
Ad blocker interference detected!
Wikia is a free-to-use site that makes money from advertising. We have a modified experience for viewers using ad blockers

Wikia is not accessible if you've made further modifications. Remove the custom ad blocker rule(s) and the page will load as expected.